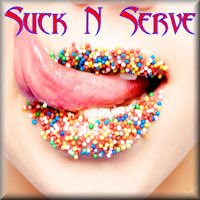 OFFICIAL SYNOPSIS
Three different ways to slide my message into your mind. This is a total Meat experience, There is no trancing simply Domnotic!

Cock sucking when your told to do it is a great way to serve your Mistress. No cock for you to suck on? Thats ok your toys will do, no toys? Grab a hair brush Mistress is going to walk you through it in her special way!

There is NUDITY, There IS oral sex, There is cock sucking!

THREE DIFFERENT FILES 4 WAYS TO BUY

Vocal Sound Effects: Yes
Soft Background Music: yes
Overdubbing Vocals: yes
Length: 9 MIN 48 SECONDS minutes

.
PERSONAL NOTE (only visible to you)
You must
Log in / Sign up