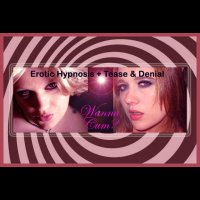 OFFICIAL SYNOPSIS
Goddess Lycia and Isabella Valentine take you into a deep hypnotic trance, and then tease and deny you like crazy! You will be throbbing and thrusting, whimpering and squirming…we'll practically have you in tears!

Multiple trigger words are repeatedly used to increase your arousal. But will we let you make cummies, after torturing you for so long? Guess you'll have to find out!

Includes: erotic hypnosis, tease and denial. 30 mins.
PERSONAL NOTE (only visible to you)
You must
Log in / Sign up