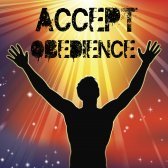 All Charlotte Gray's free files are hosted here with her permission.
You may show your appreciation for her work by
sending her a gift
.
OFFICIAL SYNOPSIS
Helping you find the pleasure and joy in submission.


For those just taking their first steps into the glorious world of FemDom, learn to accept your desires and embrace your role in life. Use after ' Theta Wave Induction'.
PERSONAL NOTE (only visible to you)
You must
Log in / Sign up
Add a comment
Charlotte,
thank you for allowing so many of your files free here.
your voice is alluring and your content is.......pretty hot for a sub man......Lol.
i promise to send you a gift.
Posted by Anonymous on May 26 2022 reply
Add a comment