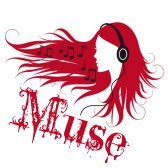 All Charlotte Gray's free files are hosted here with her permission.
You may show your appreciation for her work by
sending her a gift
.
OFFICIAL SYNOPSIS
Non-hypnotic brainwashing track. Loop as necessary.

This is not a hypnosis session in the traditional sense. Use this beautiful, meditative music as a background track whilst you're doing something else, or to help you sleep; and gently absorb the message without entering the trance-state. This one works well on a loop.
PERSONAL NOTE (only visible to you)
You must
Log in / Sign up