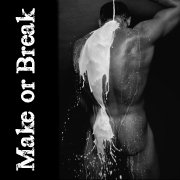 OFFICIAL SYNOPSIS
Make or Break – Forced-Bi Fantasy Hypnosis, by Charlotte

Have you ever wondered what it might feel like, to be so helplessly under the control of your Mistress, that you would literally do anything she asked? You may be about to find out…

In this filthy hypnotic fantasy session, you will be bound and left on display in the basement of a nightclub. The purpose? You're tonight's entertainment. For the rest of the night, you'll be taken and used by any man that cares to have you. In any way he pleases. You'll fuck, you'll suck, you'll deal with whatever is thrown at you. Mistress wants this from you, and you've never been able to refuse her.

Don't worry straight boys, if you really are as straight as you think, you won't get hard listening to me talk about these dirty, sexy things. And if you do… Well… Isn't that what a mindfuck is all about? It's Make or Break time, darlings. Are you brave enough to try?
PERSONAL NOTE (only visible to you)
You must
Log in / Sign up