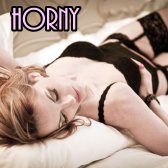 All Charlotte Gray's free files are hosted here with her permission.
You may show your appreciation for her work by
sending her a gift
.
OFFICIAL SYNOPSIS
You know, I just love messing with your head sweetness. This sensual binaural beat track has been lovingly and delicately crafted to get you In The Mood to bump and grind; or to enable you to have a more sexy and fulfilling experience if you choose to use it before another session. Now be careful, feelings like this can become rather addictive you know ;) This is a non-vocal hypnosis track, and you can find it under the Experi.mental.ism tab up top there.

Have fun, my horny little darlings!
PERSONAL NOTE (only visible to you)
You must
Log in / Sign up