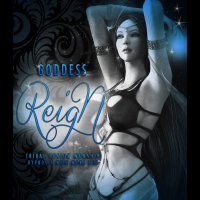 | | |
| --- | --- |
| | Audio No longer available for purchase |
OFFICIAL SYNOPSIS
Queen Supreme, La Reigna Latina Mona Blu. Goddess Reign fusing historical elements of Santeria, simple spell casting, Female adoration and worship towards a submissive trance will certainly leave you feeling relaxed, submissive and responsive. Countdowns, numeric symbology and female illusions bring you closer to Me, your spirit connective.

Total session time: 30 Minutes

Keywords: Trance, Santeria, Goddess, arousal, sensual, dominant, deep hypnosis, flickering, immersion, visualization, surrender

This product was added to our catalog on Tuesday 16 October, 2012.
PERSONAL NOTE (only visible to you)
You must
Log in / Sign up