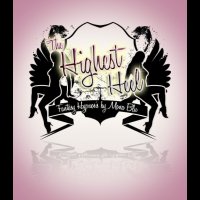 Audio No longer available for purchase

Tags:
OFFICIAL SYNOPSIS
The art form of the shoe's existence on multiple feet is sometimes overpowering for those of us who are mesmerized by the simple occurence. However, for the novice hypnotic practitioner, this experience is bound to embed powerfully seductive thoughts into the psyche. For the seasoned hypnosis practitioner, the highly suggestive power and elegance a woman's feet hold while she is wearing very high heels is a holiday in and of itself.

Novies & devoted hypnosis -enthusiasts alike will gain much relaxation and a re-commitment to the art of the underlying shoe fetish that often gets ignored. Come celebrate with me ... into a world of trance, seduction, and of course....the click clicking sound of heels on the concrete....click.....click...

Deep Clinical induction with bodywork
Ascension deepener to focus the mind on the aspect of 'being higher' and 'floating heavy'
Association linguistics for cross references within the suggestions
highly erotic suggestions on shoes, feet, high heels, and well made shoes d'arte.
5 binaurial audio layering with subliminal tonal tracks to lule your mind into a deeper of trances.

Total Session Time: 25 minutes intensive

This product was added to our catalog on Monday 21 July, 2008.
PERSONAL NOTE (only visible to you)
You must
Log in / Sign up