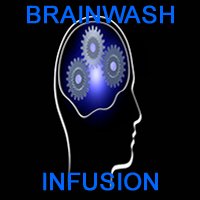 OFFICIAL SYNOPSIS
Her voice so compelling, seducing your mind with soft erotic whispers. Whispers infusing much deeper. Taking you on a mind trip of sexual alluring masturbating pleasure. This 35 minute hypnosis file will fill your mind with more than lust. Masturbation filled with euphoria. Can you obey each whisper, compelled to see those horny images fill your mind compelling you to feel more pleasure.

Tags: brainwash, cock tease, erotic, euphoria, hypnotic, masturbation, nippleplay, sensuous, whispers

---
Other description:
Brainwash Infusion another mind fuck pleasure file If you enjoy going deep you will enjoy brainwash infusion. A compelling thirty four minute file that takes you into an exquisite trance. Here nothing else matters at all except pleasure. Whispers surround you, Your mind drifting to a dreamy hypnotic place as I weave dirty triggers deep inside. An intense orgasmic masturbation file. One that you will enjoy each time you listen.
PERSONAL NOTE (only visible to you)
You must
Log in / Sign up