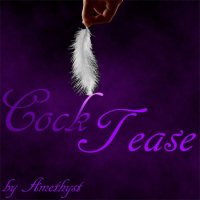 OFFICIAL SYNOPSIS
I must admit – I really got into this one…. so much so, that there's quite a lot of ad lib within the recording.

I reach right into your open mind to manipulate your control switches. I implant several triggers within that horny little mind of yours along with obedience commands.

Once your horny little mind is properly trained, I begin using each of the triggers in a devilish way. Imagine that cock becoming so massively Rigid and I allow you to begin stroking, but before you know it, your hands are mysteriously bound together. Aha ha ha ha!! I love torturing you!

Who controls that cock, boy? I do, of course! And you must obey. Your mind & body belong to me!

Features: Eye closure induction, double voice conditioning for obedience, Deep trigger, Bound trigger, Unchain Trigger, Rigid Trigger, Relax Trigger, Eruption Trigger programming, Tease & denial, cock control.
PERSONAL NOTE (only visible to you)
You must
Log in / Sign up