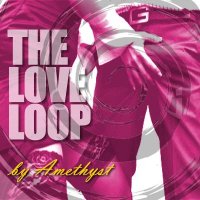 OFFICIAL SYNOPSIS
Have you ever noticed how orgasms feel sooo much better when you feel like you're in love? In fact, trance even feels better when you're in love with your HypnoDomme. In this loop, be prepared to give your heart to me, as you fall deeper and deeper in love. Use this recording on its own, or pair it with other loops within this series to create a unique hypno experience each time.


CREATE YOUR OWN HYPNO MASTURBATION EXPERIENCE

Either stack the loops in an order of your choice OR create a Loop playlist and hit random baby!

Possible ways to use a playlist:
- Put all the loops in a playlist roll the dice (1). Whatever # you get is the # of loops that you will listen to. If you get 1, then roll again to see how many time you will listen to that 1 loop. If you get 3, then you will only listen to the first 3 loops that play at random. Will an orgasm be part of it? Or will you end the game with blue balls?
- Create a play list where you duplicate the titles. You might have The Edging Loop or one of the arousal building loops in there multiple times so that it comes up more than once.


Features: 10-1 countdown (twice), double voice tracks, suggestions of falling in love with Mistress Amethyst, programming file for falling in love & magnifying orgasmic pleasure  / This file contains no JOI.
PERSONAL NOTE (only visible to you)
You must
Log in / Sign up