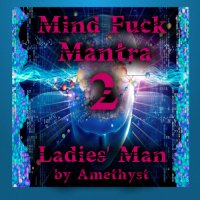 OFFICIAL SYNOPSIS
Erotic FemDom Hypnosis to help you to become a Ladies Man using mantras & erotic fantasy. If you're a good boy & say your mantra, you will receive a tasty treat

You've come to me for help.  You want me to turn you into a ladies man.  Well, my boy, If you're going to seek my help, we're going to do it my way….. and my way always involves a little bit of sexy fun.

I want you to be a very good boy for me and drop into a very deep level of trance.  Once I have you in trance, I'm going to give you a set of mantras for you to repeat, which will help program your mind to approach women with confidence, become a natural conversationalist, and become quite the chic magnet. 

While you're repeating your mantras, I'm going to be speaking to that horny part of your mind, and making you such a very horny boy!  The more that you repeat your mantras, the hornier you become… oh it feels soooo good to repeat your mantras.  I wonder why?

If you're a good boy and repeat your mantras, I will lift up my skirt and give you a tasty treat.

Features:  10-1 countdown, multi voice track programming, layered voice tracks, pussy worship, JOI / Masturbation Instructions, Count up at the end.
PERSONAL NOTE (only visible to you)
You must
Log in / Sign up