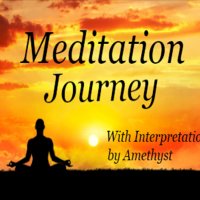 OFFICIAL SYNOPSIS
Inner mind exploration – non-erotic hypnosis

The mind often speaks to us with symbols and images. In this meditation, travel within your mind to discover what answers your mind has for you. I don't want to say too much because it might influence what You experience. The intent is to provide some insight to what your inner mind want to reveal about what is needed to nurture you.

At the end of the recording, I will reveal what certain parts of the journey represent.
PERSONAL NOTE (only visible to you)
You must
Log in / Sign up