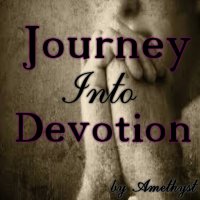 OFFICIAL SYNOPSIS
Each day, for 7 days, you will be given a sexy task related to a trait that I value in a submissive. Not only is this fun, it's transformational. Enjoy!

I have something completely NEW!! This was a custom request that was SO SEXY & SO MUCH FUN , I decided to change it up and make it available to everyone! Purchase this Journey Reinforcement audio, the e-mail me at Mistress at DeepSurrender.com with your start date.
What's a Journey?  A period of time, where each morning, you will receive an e-mail from me with specific tasks and sexy instructions. Imagine the anticipation you will feel as you look forward to each task! I will have several Journeys to offer over the next several months. This is only the first!! This is considered a Level 1 Journey.
PERSONAL NOTE (only visible to you)
You must
Log in / Sign up