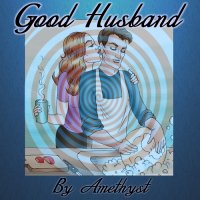 OFFICIAL SYNOPSIS
FemDom hypnosis training to  become a good, submissive & obedient husband. to your wife. Surrender your orgasms & alpha male traits over to her control.

Relationship-Friendly FemDom Husband Training

Sink down into a wonderfully peaceful state of trance, where I will help to program your mind & behavior.  Enhancing your submissive feelings and focusing them on your wife can be a game-changer in a marriage.  I can help train you so that the process is as easy on your wife as possible.

In this file, I reach right inside, where my words nurture  your feelings of submissiveness, obedience, and servitude.  Those feelings have been there a long time and it's time to amplify them and put them into action.

I will focus your training on behaving docile, compliant, and eager to please your wife.  You want to be a good husband, and that includes doing things to please your wife, making her day easier, and speaking submissively to her.  Her happiness arouses & excites you like never before.

I will also focus a good deal of training to channeling your sex drive into serving your wife.  She is the key holder to your desire, after all.  You will be programmed to refrain from orgasm, unless she has given you permission to do so.  Your orgasms, and your sexuality, belong to your wife, so no matter how aroused you are, you must have her permission to orgasm

You will soon discover that when you comply with your wife's control, life just becomes so much easier, more fulfilling, and you realize that this is truly your place.

Features: 

Induction - Same wording as SLIP Into Mindlessness (by request)
Multi voice track programming / Layered voice tracks
Count Up at the end
Target Listener - submissive, married male
39 Minutes

Erotic Hypnosis & FemDom Hypnosis by Mistress Amethyst of DeepSurrender.com. Copyright 2015. 
PERSONAL NOTE (only visible to you)
You must
Log in / Sign up