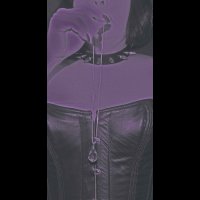 | | |
| --- | --- |
| | Audio No longer available for purchase |
OFFICIAL SYNOPSIS
Once again you are visiting my dungeon. After a short but deep induction you find yourself in my presence and at my mercy. I then drop you deep under my control as I open up your mind and plant triggers deep, command triggers planted deep, deep into your brain. Before I am finished I test these triggers out just for fun, fun for me and also all of you, hypno-slaves.

Themes include: deep trance, loss of body control, submission, and tease and denial.
Effects include background music, background vocals, and binaural beats.
Length is 41:41.
File size is 38.1 MB.
PERSONAL NOTE (only visible to you)
You must
Log in / Sign up