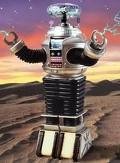 OFFICIAL SYNOPSIS
This session is 83 minutes of pure submissive bliss as I program you to be my hypnotically controlled robot, planting a few very useful triggers along the way to use on you when you are fully conscious.
Yes 83 minutes and it goes by so fast.

Themes: Domination, submission, deep trance, control.
Effects: Background music, background vocals, and binaural beats.
File size is 76.6 MB.
PERSONAL NOTE (only visible to you)
You must
Log in / Sign up