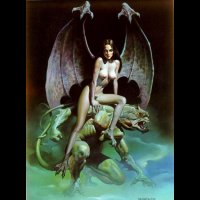 OFFICIAL SYNOPSIS
Prerequisite: Succubus Dreams. This extremely sensual and seductive recording is the follow up to my ever popular Succubus Dreams. I must warn you this is not a recording for the faint of heart. It is a fully x-rated recording containing graphic language that is guaranteed to conjure very graphic x-rated images in your weak, susceptible minds. I know you love it when I plant my images in your brains.

Themes include Domination, control, orgasm.
Effects include background music, vocals and binaural beats.
The file length is 47:14 and file size is 43.2 MB.
PERSONAL NOTE (only visible to you)
You must
Log in / Sign up