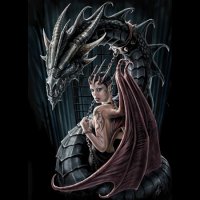 OFFICIAL SYNOPSIS
Let me take you into a very deep trance. Once under my control I will introduce you to my sexy succbus. I will watch as she seduces you in your trance driving you toward an explosive climax. Will she make you cum? Remember I am always in control. You belong to me. Succubus Release follows this session.

Themes: deep trance, fantasy fullfilment, tease and denial.
File length is 37:29. File size is 34.3 MB.
PERSONAL NOTE (only visible to you)
You must
Log in / Sign up