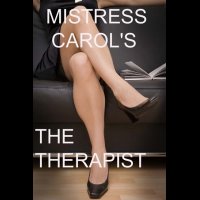 OFFICIAL SYNOPSIS
You have a pesky obsession with women's leather garments. You seek the help of a therapist named Carol who takes advantage of your weakened state and uses your obsession against you, turning you into her perfect obedient devoted follower. This session contains my whispers, which I'm sure will knock you on your ass.

Themes: Deep hypnotic trance, enslavement, post hypnotic masturbation suggestion.
Length: 43:22. Size: 99.2 MB.
PERSONAL NOTE (only visible to you)
You must
Log in / Sign up