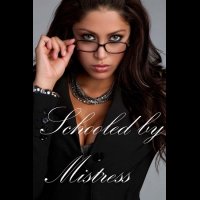 OFFICIAL SYNOPSIS
Let me teach you how to drop into deep hypnotic trance easily and permanently, placing my "Truths of Trance" into your mind. My seductive voice will program you to crave obedience and melt your weak programmable mind, leaving nothing but pleasure in it's place. You will not be able to remember this session as I've installed an amnesia phrase to prevent you from doing so. Your subconscious mind WILL remember the post hypnotic suggestion and task however.

Themes: Very Deep Trance, Loss of Control, Obedience, Pleasure, Post Hypnotic Suggestion, Amnesia.
Effects: Background music and bilateral binaural beats.
File size is 105 MB and file size is 46:10.
PERSONAL NOTE (only visible to you)
You must
Log in / Sign up