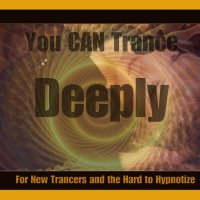 OFFICIAL SYNOPSIS
I have crafted this trance-training session specifically for those who are new to erotic hypnosis or who have trouble trancing deeply but it's a wonderful trance for anyone wanting to experience deep relaxation and my sublime hypnotic control. Using a progressive relaxation induction followed by a relaxing deepener I put you in the perfect condition, totally relaxed and melty, to fill you with my instructions for achieving deeper and easier trance experiences. With this session you WILL achieve your goals for deeper and deeper trance experiences and I will show you the way.

You will receive two sessions. The first session contains an introduction on achieving deep trance and I want you to listen to this session first (and more often if you need reminding). The second session has this introduction removed. This session is available for personalization.

This session features:
Electronic MP3 download
Progressive relaxation induction
Relaxing deepener
Trance training
Feel good/pleasure
Non-Domme specific
Gender neutral
Background vocals and music
Brainwave entrainment
Recording studio production quality
Session length is 38:20.
Session without intro length is 31:33.
PERSONAL NOTE (only visible to you)
You must
Log in / Sign up