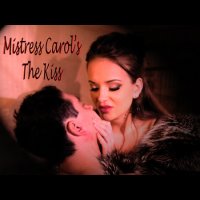 OFFICIAL SYNOPSIS
Can you imagine being taken down into trance by my sensuous, silky, sexy lips? And that is only the beginning as I use my lips to delightfully tease and torment your body, paying a great deal of attention to your nipples, dropping you even deeper in the process.

Themes: Deep trance, nipple play, tease and denial.
Effects: Background vocals, background music, binaural beats.
File size is 98 MB. File length is 42:51.

There is no wake command for this session and is an excellent choice to listen to before dropping off to sleep. This is one deliciously sexy session, boys.
PERSONAL NOTE (only visible to you)
You must
Log in / Sign up