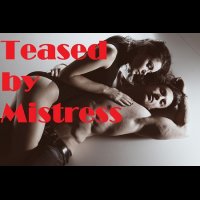 OFFICIAL SYNOPSIS
In this very sexy session of tease and arousal, I will use a unique induction and deepener to drop you into a deep hypnotic state. Then teasing your body with mine, I will slowly bring you to an extreme state of arousal, play with you awhile and simply leave you there.

Themes: deep hypnosis, use of lipstick, nipple teasing, pussy teasing, cock teasing.
Effects: Background vocals, background music, bilateral binaural beats.
This session is 38 minutes and 69.5 MB in size.
PERSONAL NOTE (only visible to you)
You must
Log in / Sign up