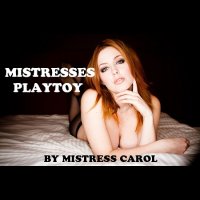 OFFICIAL SYNOPSIS
I drop you deep with my lips and kisses as each one in this sensual induction empties your mind and prepares you for entering my dungeon. Fully emptied you find yourself tied to my dungeon table where you meet my friend, Mistress Ann, who is very intrigued by my new hypnosis induction method. Mistress Ann decides to stay and play with my tied and entranced subject as you experience dual Mistress obedience and pleasure.

Themes: Kissing, bondage, breast play, hand job, blow job, hands free orgasm.
Effects: Background music and vocals, binaural beats, percussion.
File length is 39:22. File size is 90.1 MB.
PERSONAL NOTE (only visible to you)
You must
Log in / Sign up