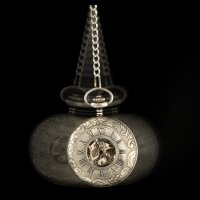 OFFICIAL SYNOPSIS
Complete amnesia. That is exactly what you will experience with this session. You will not remember what I've programmed into your subconscious mind, but you will follow through with the post hypnotic suggestion that I've placed into you. Do be warned....you may want to put off that job interview or important conversation after listening to this session.

Themes: Deep trance, amnesia, post hypnotic suggestion.
Effects: Background music, background vocals, binaural beats.
Session length is 35 minutes.
PERSONAL NOTE (only visible to you)
You must
Log in / Sign up