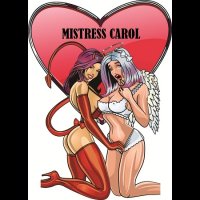 OFFICIAL SYNOPSIS
Are you brave enough to listen and fall helplessly in love and hopelessly addicted to me? Let me brainwash you into submission and rewire your mind to be my lovesick addicted puppet. This session has no introduction, so be ready to listen and no wake command, which lets me challenge my experienced and adventurous listeners to loop this session over and over again, solidifying my control over you.

Themes: Love, Addiction, Submission, Deep Trance, Sleep.
Effects: Heavy background vocals and effects, binaural beats, heartbeat.
File size is 67 MB. File length is 29 minutes.
PERSONAL NOTE (only visible to you)
You must
Log in / Sign up