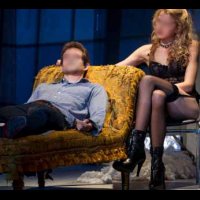 OFFICIAL SYNOPSIS
This seductive deep trancing session uses and reinforces command triggers from previous sessions to drive you into an even deeper trance. The file is looped twice and can be looped repeatedly by the listener for a long lasting, powerfully hypnotic session. I dare you to listen all night long, slave.

Themes: Domination, submission, deep hypnosis, relaxation.
Effects: Background vocals, background music, and binuaral beats and effects.
The file is 53 minutes in length and size is 48.6 MB.
PERSONAL NOTE (only visible to you)
You must
Log in / Sign up