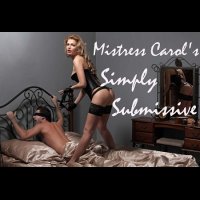 OFFICIAL SYNOPSIS
I know you crave domination and being owned by a dominant woman. In this session I will brainwash and program you to bring out your inner submissive energy, even to the point of attracting dominant women into your life. Be prepared to crave ownership and be even more deeply devoted to your Mistress.

Themes: Submission, domination, brainwashing.
Effects: Background music, heavy background vocals, bilateral and delta binaural beats, drum beats.
File length is 40 minutes. File size is 92.1 MB.
PERSONAL NOTE (only visible to you)
You must
Log in / Sign up