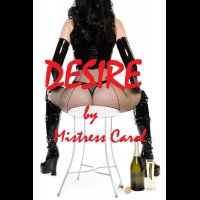 OFFICIAL SYNOPSIS
In this session I will plant a deep and powerful desire in you to be used by me, to please me, to be the best slave you can possibly be. Obedience and submission, and of course, trigger placement is yours. When I'm satisfied my trigger is firmly planted in your subconscious mind, I will allow you to come for me. But it will on my terms and you will follow instructions perfectly in the process.

Themes: Deep trance, obedience and submission, trigger placement, guided masturbation.
Session length is 23:44. Size is 43.4 MB.
PERSONAL NOTE (only visible to you)
You must
Log in / Sign up