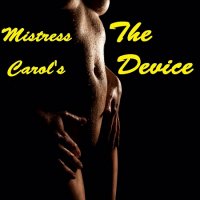 OFFICIAL SYNOPSIS
Dr. Lisa Johnson needs your help again for a new device she has created and she's enlisted the help of a friend. In this wonderful hands free orgasm hypnosis session, you will again be under the mind control of Mistress Carol while Dr. Johnson uses you to test her newest creation. This is a highly sexual session and X rated.

Themes: Progressive relaxation induction, breast play, nipple play, light bondage, fellatio, teasing, electronics, HANDS FREE ORGASM.
Effects: Background music, background vocals, binaural beats, sound effects.
Session length is 43 minutes. Session size is 79.3 MB.
PERSONAL NOTE (only visible to you)
You must
Log in / Sign up