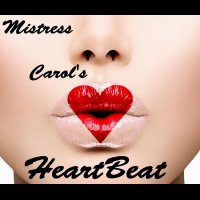 OFFICIAL SYNOPSIS
Who knew taking a leisurely stroll with Mistress Carol in the warm sunlight could drop you so deep into trance. In this guided masturbation session, you will remain deeply hypnotized while I bring forth the images that turn you on and use them to make you hard. You will follow my every instruction, stroking yourself until you've come hard and complete, all while remaining deeply hypnotized.

Themes: Deep hypnotic trance, hypnotic trigger placement, guided masturbation.
This session is 29:39 in length and 54.2 MB in size.
PERSONAL NOTE (only visible to you)
You must
Log in / Sign up