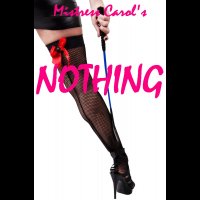 OFFICIAL SYNOPSIS
This delicious session will show you real surrender, pet. My voice controls you even when absent, stopping your thoughts in place any time I wish. You will become more and more susceptible to my domination after listening to this strong and powerful mindfuck. Do be warned. You could become addicted to my voice after listening.

Themes: Submission, obedience, deeper trance, absence of thought.
Effects include background music, background vocals and binaural beats.
This session is 21 minutes long and 38.6.
PERSONAL NOTE (only visible to you)
You must
Log in / Sign up