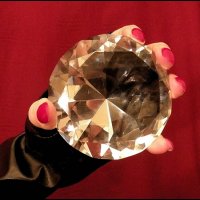 OFFICIAL SYNOPSIS
I will take you deep in trance with a three step induction process leaving you empty and open to my control. By removing all triggers and suggestions left by other dominants and hypnodommes I will leave you aching to be devoted to Mistress Carol and rejuvenated with the return of your own energy. But, will you even remember what I have done to you?

Themes: Deep hypnosis, control, trigger and suggestion removal, devotion.
Effects: Background vocals, background music, binaural beats.
Duration is 48:23.
File size is 44.3 MB.
PERSONAL NOTE (only visible to you)
You must
Log in / Sign up