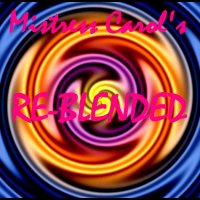 OFFICIAL SYNOPSIS
Listen to my metronome and fall into its cadence. As it quickens, you drop. You are seduced into trance and what a wonderful ride. Layers of my voice swirls and fills your mind, confusion dropping you deeper. You are programmed for submission as the voices blend again to the center of your mind. This session is a must have for all Mistress Carol and erotic trance enthusiasts. (Blended is not a prerequisite for this session.) I have created an extended version that is doubled in length at 120 minutes. If you purchased Re-Blended and would like to have it for free, send me an email and I'll send you a download link.

Themes: Metronome, deep trance, layers of voice, well-being, submission, obedience, dominance by women, love and addiction.
Effects: Heavy background vocals, background music, binaural beats, metronome.
This session is 39:55 in length and 73.1 MB in size.
PERSONAL NOTE (only visible to you)
You must
Log in / Sign up