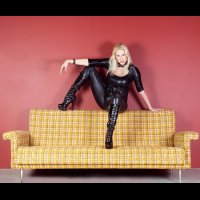 OFFICIAL SYNOPSIS
Up and down, and up and down. I use my yoyo and drop you deeper into trance every time you experience my unique style of fractionation. While deeply hypnotized I will be planting several fun triggers inside of you for me to play with, one of which you will not be able to remember. But guaranteed, I'll be using it on you.

Themes: Deep hypnosis, control, domination, fractionation.
Effects: Background music, background vocals, binaural beats.
The session length is 29:17. The file size is 67 MB.
PERSONAL NOTE (only visible to you)
You must
Log in / Sign up