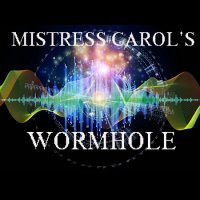 OFFICIAL SYNOPSIS
My velvety sexy voice will gently drop you into deep trance where I will install my Wormhole. When my words meet in the middle of your mind, my Wormhole will be completely implanted allowing me to slide you deep into my control immediately and permanently any time I wish.

Theme: Deep trance, loss of control, strong trigger word placement.
Effects: Heavy background vocals, background music, drum beats, binaural beats.
This file is 34:10 in length and 78.2 MB in size.
PERSONAL NOTE (only visible to you)
You must
Log in / Sign up