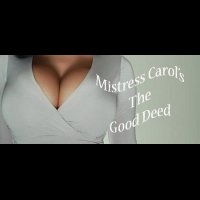 OFFICIAL SYNOPSIS
Innocently, you help a beautiful woman who has dropped her groceries in the street. Appreciatively she invites you in for a glass of wine with her book club. Little did you know that these lucious busty women were not what they seemed and just wanted to use you for their own devious experimentation. Drugged and hypnotized you cannot escape as they program you to grow large beautiful breasts they can share.

Themes include fantasy roleplay, growing breasts, hands free orgasm.
Session length is 52 minutes.
Session size is 95.3 MB.
PERSONAL NOTE (only visible to you)
You must
Log in / Sign up