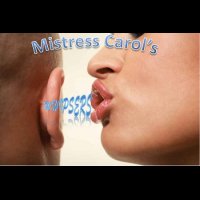 OFFICIAL SYNOPSIS
Imagine yourself strapped to my chair as you experience the delight of my whispering voice floating around you. You are so deeply relaxed, while the vibrations of my whispers fill your mind with pleasant and erotic sound. You will barely notice how you are overcome by my control and trained to be deeply submissive and obedient. Heavy, pleasant, empty. The depth of bliss will leave you somehow "different" after listening.

This session length is 36:52.
This session is size is 84.3 MB.
Effects include background music, light theta isochonic beats.
PERSONAL NOTE (only visible to you)
You must
Log in / Sign up