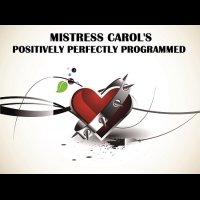 OFFICIAL SYNOPSIS
You've been wanting to make changes for a long time now. I want you to make them also. Relax into My control and let My silky sexy voice positively program you to make them now. I am a big believer in positive thinking and a positive approach to life. Let me infiltrate your mind to program you with My thoughts and overwhelm you with My will. No boundaries, no limits, no restrictions slave.

Themes: Positive thinking, making changes, feeling good, living a joyful life, deep relaxation, self improvement by MY domination.
Effects include bilateral binaural beats, background music, background vocals.
File length is 31:33. File size is 72.2 MB.
PERSONAL NOTE (only visible to you)
You must
Log in / Sign up