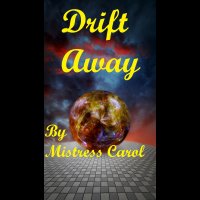 OFFICIAL SYNOPSIS
My voice will guide you easily into a deep obedient trance as you drift away. You do indeed adore Mistress Carol and this session will strengthen the connection between us. You love to sleep deep under the influence of my voice and my voice will permanently take up residence in your mind. You will accept complete surrender. Deep sleep will be your reward.

Themes: Deep trance, obedience, surrender, use of previous placed triggers.
Effects: Background music, background vocals, binaural beats.
This session is 24:00 in length and 43.9 MB in size.
PERSONAL NOTE (only visible to you)
You must
Log in / Sign up