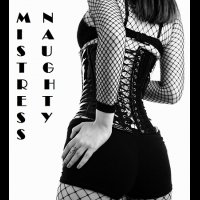 OFFICIAL SYNOPSIS
I recently released a session displaying two distinct sides of my personality - Naughty and Not So Nice. I asked you to send me your vote for your favorite side of me and Naughty won out, just barely ahead of Not So Nice. This session - Mistress Naughty displays my seductive playful side and believe me, my playful side has been unleased with no reign back. It is not necessary for you to listen to Naughty and Not So Nice prior to listening to Mistress Naughty - but you will miss out on a well placed trigger if you don't, so I strongly suggest it.

This session contains a deep trance induction, a sexy post hypnotic suggestion, you bringing me to orgasm, and masturbation. Also contained are background music, background vocals and binaural beats.
The session length is 35:50 and the size is 82 MB.
PERSONAL NOTE (only visible to you)
You must
Log in / Sign up