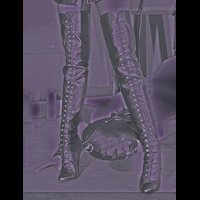 OFFICIAL SYNOPSIS
Get on your knees slave and show me just how devoted you are! In this session you will be required to do two things at one time. Your mind will see one action while your body does completely another. Can you do two things at one time slave?

Theme: Forced orgasm, mind control, domination.
Length is 34:44. File size is 31.8 MB.
Contains background music, background vocals and binaural beats.
PERSONAL NOTE (only visible to you)
You must
Log in / Sign up