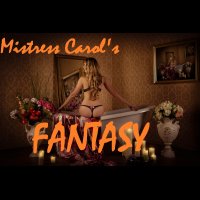 OFFICIAL SYNOPSIS
Another of my Quickie sessions, Fantasy will drop you hard and fast showing you again that there is nothing else in the world in which you have to do less to feel so much pleasure. Drop deep into my voice and under my spell - during your lunch hour or a 20 minute work break. My voice will make you feel so incredibly good.

Themes: Deep relaxation, submission, mindlessness, pleasure.
Effects: Background music, light background vocals, brainwave entrainment.
File length is 22 minutes and file size 40.2 MB.
PERSONAL NOTE (only visible to you)
You must
Log in / Sign up