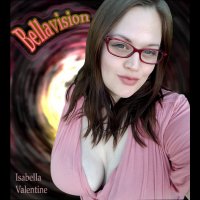 OFFICIAL SYNOPSIS
A light touch in the middle of summer. A relaxing Bella on your mind. Soon all of this will be a blur. So relaxing as your soapy hands caress My soft back and My large, soft curvy breasts. This sweet surrender is just what you need. Stroke faster as you think about My nipples. All your thoughts are consumed by orgasming to My voice, My body, and My energy. Sunlight washes a glow over the bubbles that breathe upon My voluptuous breasts. Bella's voice ripples through your mind. Your cock is so hard for Me, just like I like it. Hard and needing Me now. Happiness and bliss swirl around you. Spinning around and around your Bellavision… it makes everything you've been through worth it. Sexual heat warms up as you and I soak in this pleasure together. You're going to cum so hard thinking about Me.

Make sure to wear your favorite headphones so you can trance fully to this heaven.

Sexy nylon guitar music composed by Alpha Hydrae.

Features:
Love and addiction to Isabella, jacuzzi trance, Isabella's power and control, sexy seduction, random Jackpot triggers, sucking My breasts, massaging naked Isabella, cocktease, hot summer bliss, intense infatution, orgasm command.
PERSONAL NOTE (only visible to you)
You must
Log in / Sign up