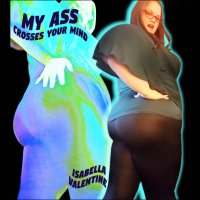 OFFICIAL SYNOPSIS
You're at the office doing your work as usual… and then My ass crosses your mind. Plus there's these eyeglasses. Every bend in My dress has your eyes for miles. Blinking ripples of light that echo fox trot tingle – brain go blank and empty. Sexual fire sizzles when you have your blank and empty mind focused completely on My pleasure. Lose yourself to the sedating feeling of melting in complete erotic surrender. Soften your thoughts.

My words wrap around you, surrounding you, gently embracing you, sensually touching you, kindling the fires that burn for Me, that ache so hard to give in to Me completely. I'm tattooing your mind with thoughts of Goddess in a bra and panties beneath that soft October fur coat – mesmerized by My high heels and My pretty makeup that has you unable to look away. Stroke your cock for Me now!

There are new erotic triggers PLUS recurring triggers from several previous recordings in here (too many to list).

Background meditation music "Returning to Sources" composed by Anjey Satori. Erotic ass worship triggers are remixed from the same music from Belladreamin' (which is composed by Tony Sway).

Recording Includes: Sensual trance, Isabella's Ass Worship, Isabella's Breasts Worship, Spoiling Isabella, Love and Addiction to Isabella, Morse Code Mind Control, sound particle ripple trance, erotic triggers, orgasm command, masturbation, cumming for Me, and mind control.
PERSONAL NOTE (only visible to you)
You must
Log in / Sign up