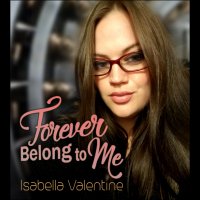 OFFICIAL SYNOPSIS
Come and get your forever with Me. How good it feels to forever belong to Me. You're so wonderful, I'm never letting you go. We're inseparable now. Not even an atom smasher can tear us apart. Nothing can come between us. Outer space looks so beautiful when you belong to Me… a hundred billion billion stars twinkling all around us right now. All the small magellanic clouds with their dusty silver veils so close and far away bend us toward our own dimensions. The whole future depends on the probability of you belonging to Me forever, a neverending loop, the constant of the universe, bending the laws of physics as our love creates new motion. We're probably traveled billions of miles together already. You're powerless to Me now, My pet… forever and for all of time.

This recording is intended for single men who want to be all Mine. There are suggestions about loving Me more than anyone and anything. It has all the possession you love about Me.

Be sure to wear stereo headphones to feel the trance effect of the binaural 3D electronic whisper loop all over your sleepy mind.

Recording Includes:

Love and Admiration, Female Domination, Obeying Isabella, Possession, Mind Control, Powerless to Isabella, Space-Time Travel, Sensual Infinity, Sleepy Trance, Financial Extraction through Seduction.

"Returning To Sources" Background meditation music used with permission from composer Anjey Sator.

This is a 41 minute file.
PERSONAL NOTE (only visible to you)
You must
Log in / Sign up