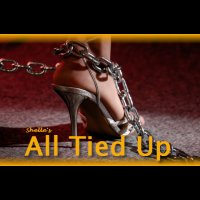 OFFICIAL SYNOPSIS
A Very EROTIC self binding experience...

Length: 21 minutes
Category: Enslavement

Obey My instructions as I take you into a VERY EROTIC self binding experience. you love being BOUND by ME! you will need hand and feet restraints... (A butt plug, is optional) Ropes or any homemade alternatives are allowed. This is an important part of your ongoing obedience training. Just imagine you're all tied up and stroking for Me. you love to serve Me and put your obedience into practice. you have the choice of ONLY listening to this file or you may IN ADDITION choose a visit with Lady Helena for a TEASING release....YES, I'll allow her to instruct your ORGASM, or she may DENY you. So, If you want the full experience, purchase BOTH including the 15 minute Follow Up LIVE TALK with Lady H.

This audio session is a POWERFUL SUBLIMINAL edition.
PERSONAL NOTE (only visible to you)
You must
Log in / Sign up