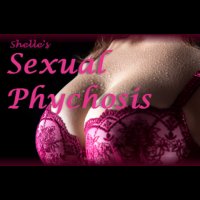 OFFICIAL SYNOPSIS
If you love being hard, HORNY, CONTROLLED COMPLETLY, so turned on, and on the edge of c*ck EXPLOSION...

Length: 55 minutes
Category: Brainwashing-Mind Control-Sexual Enslavement

Do you imagine and fantasize about spending an evening with your Domina? An evening when I ravish and control your mind as well as your body...

Close your eyes and feel My naked breasts against your chest as I kiss who you are, My property? Do you crave to be inside your Domina Shelle? How much do you yearn to taste My sweet juices? your face covered with black soft silkiness...The inner thighs of your Domina touching each of your cheeks. your heart pounding out of your chest...you are breathing in your Domina's scent, becoming dizzy and intoxicated. As My hot breath slips inside your ears with My hypnotic words penetrating your brain. your body tingling from the heat of sexual desires...The Object of your desires you now taste on your tongue.

Lust and listen as I morph your fetish for your Domina into a psychosis. As I ravish your reality in a world of hypnotic bliss and bondage. Let My sweet words take you to the point in which you lose yourself.

Give in to your desire, you know you must listen, My helpless pet.

This is one of My SEXIEST files. It is RATED XXX.

Don't forget how important it is to listen, this is part of My research as to how Subliminal Messages affect your brain.
PERSONAL NOTE (only visible to you)
You must
Log in / Sign up