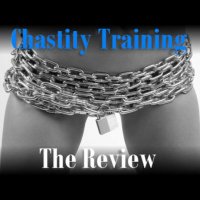 OFFICIAL SYNOPSIS
This TRAINING will leave your body and mind a total sexual wreck.

Can you imagine… your c**k throbbing… so stiff… so hard… building up and up to that perfect climax… like a hypnotic wet dream… naughty thoughts of submission sinking into your skin as you grow harder and harder… so full, so thick, so ready to burst… wanting to c*m… wanting what I want… wanting to explode… unable to move… feeling the need consuming you… pulsing through you… so hungry for release… so hungry and horny… feeling it twitch… imagining it start to dribble just a little… feeling that little wet drop of pre-c*m at the head… you want it My hypnotized paralyzed slave… Your body wants to c*m… you body is too weak to hold back… your body is betraying you… you want this…Don't you!

Before you listen, I want you to lay back and just think about how good you feel.  I mean with your b**ls bulging against your pants, dripping even NOW.   So swollen that you feel the engorged flesh, feel the pulsating.

Isn't that so sexy, so hard and HORNY and it's all for ME.  Yes, for your devotion and sacrifice to your Domina, but just look at what I have done for you, to you. ***GIGGLES***

Yes, all as a part of perfecting you...this is what you want, what we want.

When you listen to this file---experience My words fully.
PERSONAL NOTE (only visible to you)
You must
Log in / Sign up